Co-production might be the key to evolving towards more citizen-centric and sustainable public services. As Interlink people, we are devising a co-production environment to democratize the collaborative co-design and co-delivery of public services.
What are we focusing on?
We focus on new ways of delivering public goods and services, in particular regarding what concerns democratizing and making the co-production of public services feasible.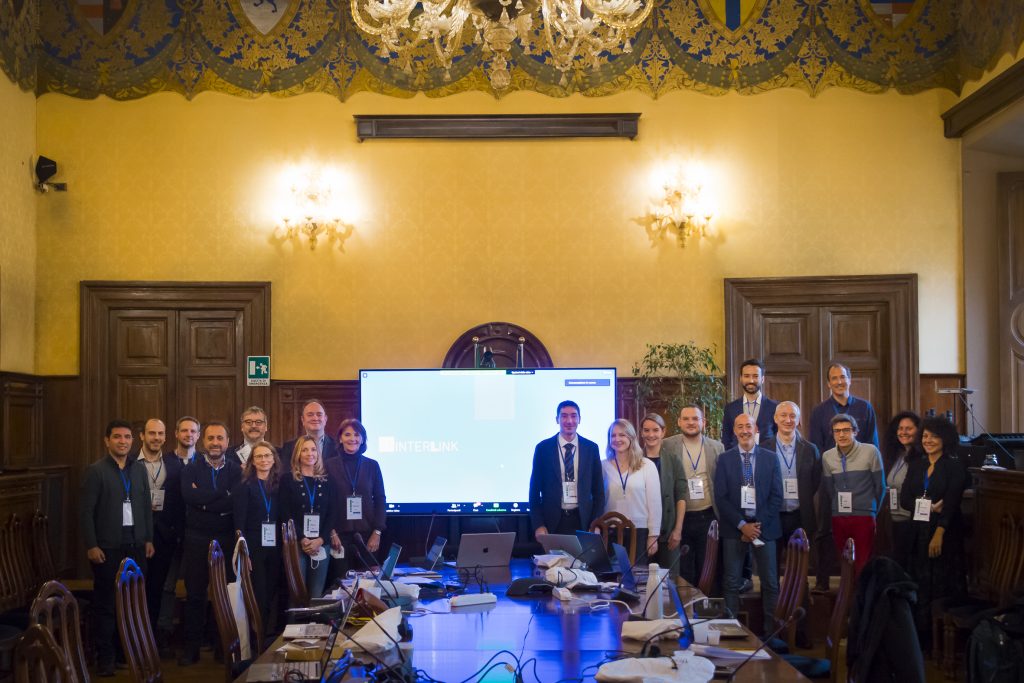 There are several barriers that prevent public administrations, companies, and citizens from fully exploiting the potential of ICT to co-produce and co-deliver services. Among those:
shortage of financial resources
lack of skilled workforce able to coordinate and execute activities
lack of effective planning for the day-to-day ICT use
complexity of legal regulations
negative attitude towards ICTs by citizens (e.g. privacy concerns) and government staff (e.g. perception of intrusiveness in work practices)
often informal and experimental nature of most coproduction initiatives
We are working to overcome these barriers by combining the advantages of two often opposed approaches.
Want to know how? Read the paper on our Collaborative Environment here.
#Keywords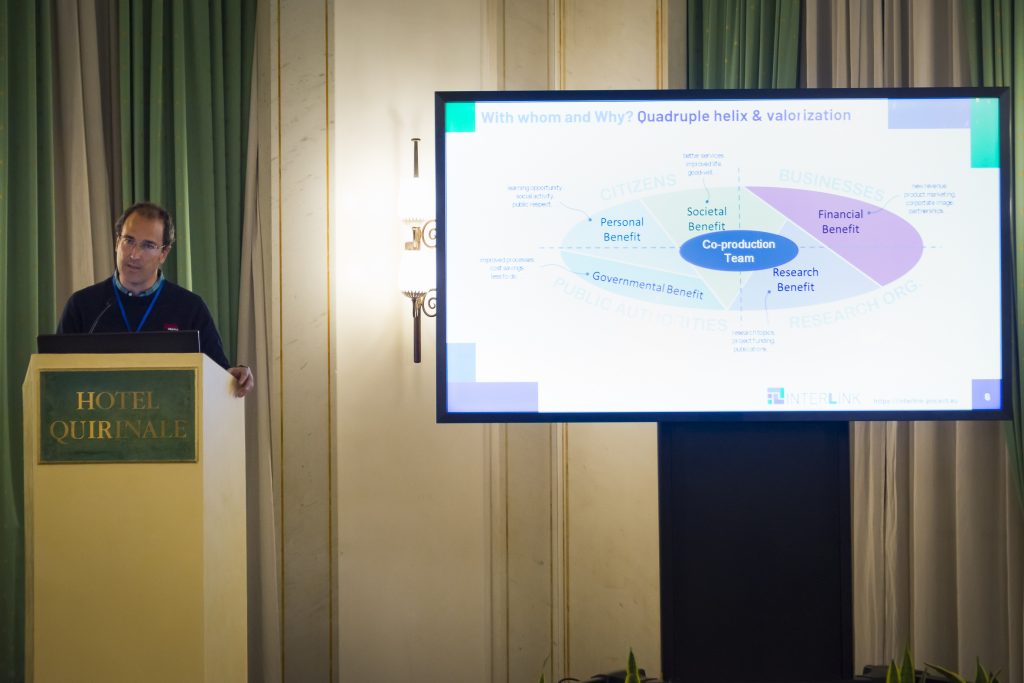 Collaborative Work Environments: CWE are those in which conscious efforts have been made to create strategies, policies, and structures to institutionalize values, behaviours, and practices that promote cooperation among different parties in an organization to achieve organizational goals.
The INTERLINK collaborative environment has been released in alpha mode and is ready for being tested in the Italy, Latvia and Spain. Discover our pilots! 
How to enable the EU Digital single market?
Much effort has been spent by the EU and National Governments in developing regulations and procedures for the interoperability and re-use of software to enable the EU Digital single market and bring the Ubiquitous Computing vision into the everyday life of citizens and public administrations by innovating how public services are created.
Our project is designed to provide digital tools to guide public-private networks of stakeholders through co-production, trough collaboration enablers or INTERLINKERs. They are common building blocks, provided as software tools (software INTERLINKER) or in the form of knowledge offered digitally (knowledge INTERLINKER), that make available interoperable, re-usable, EU-compliant, standardized functionality for public service co-production management. 
Find out how they can be used here.
How did we celebrate two years of the project?
After two years of research, the beautiful city of Rome hosted our 5th plenary. Many challenges are ahead but we achieved valuable results in the project exploitations, the collaborative environment and in setting the platform.
Finally, we had the opportunity to meet high-level representatives of public and private bodies during our Stakeholder event on how to democratize the co-production of public services.
­