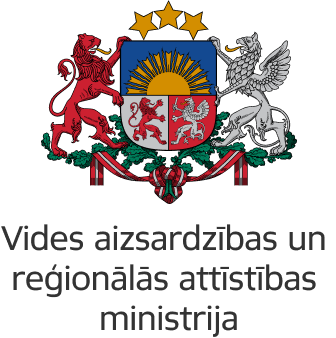 Latvia's E-index is a nationwide evaluation of the digital environment (e-environment) of state and municipal institutions. It was launched in 2014 and is implemented by the Ministry of Environmental Protection and Regional Development (VARAM, partner of Interlink Project). The E-index is an important instrument for measuring digital development at a national level, covering direct administration, its municipalities, providing data in fact-based decision making in the process of digital transformation of public administration. It also contributes to raising awareness of digital transformation and e-environment development policy.
The E-index aims to promote comprehensive and appropriate use of modern technologies in the work of public institutions and municipalities and the provision of public services, in line with the principles of good governance, including:
• Measurement of the results of digital management policy and decision making in policy making
• Objectives and measures of digital management and service policy in a readily visible form
• A transparent level of organization and national digital maturity and recommendations for growth
• Identification of examples of good practice, exchange of knowledge and experience
In order to include the perspective of users a representative population survey is carried out every year. It's aim is to determine the awareness and needs for state and municipality services amongst inhabitants of Latvia, as well as the overall satisfaction with received services and with the service types (i.e. electronically, at a client service centre, via the phone or mail).
The last survey from 2020 shows that residents are well-informed about the services that majority of taxpayers are facing: an annual income declaration, a payroll tax book and sickness benefit. The most recognizable e-service is the annual income declaration: almost everyone who knows the service is informed about the possibility of filing it electronically (94%). The visibility of e-services is higher among the most economically active population groups: 35 to 64 years, managers, specialists, people with high-income.
The project is being implemented within the framework of the European Regional Development Fund project (2014-2020) No. 2.2.1.1/19/I/002

Public administration information and communication technology architectural management system – phase 2